안녕하세요
Woohoo...special entry this time
actually I just saw this contest on Facebook..
Touch Korea Tour Blog Contest
What inspires you about Korea?
Korea always mede me jump in excitement.
Actually the most inspired me about Korea is the culture. I found something interesting and unique about Korean culture, and because of that i love to learn the culture and feel the experience bymyself. To be honest, i'm totally a Kpop fans.. believe it? depends on. But yeah that's me. This is me. I love Korea so badly. since kid, i'll already exposed and start to like Korea by watching Korean drama such as Winter Sonata, Iris and so on.
Nowadays, internet is the most important things to all. can't deny it. and fortunately for me, from the internet i can stalk everything that related to Korea, mostly the idol until the Korean hallyu wave a spread around the world.
I'm always imagine to myself, i'm in a Korea, feel the environment, having a wonderful life there. but from Tv also i can experience it. KBS World. it's more than worth it. many information i can get from there.I love how the Tv show introduce their many beautiful place to visit. just like 2days 1night, Korea Today and many more..uurgh! so much things to say when it comes about Korea including their place, their culture, their people.
The place i really want to go...ㅠ ㅠ
Korea always the best things, the best topic for me to talk to share my view of that country. Korea give me such a big impact.from the food, the interesting place always made my heart race fast and fast.. so excited am i?? I start to learn the language by attending Korean Language Class organized by Korea Plaza KL. so many experience through this organization. you will be impress just like me.
once i have a chance to go to Korea, i want to taste the delicious food, the real one there such as Kimchi, bibimbap, ddeokbokki, jajangmyeon, and many more.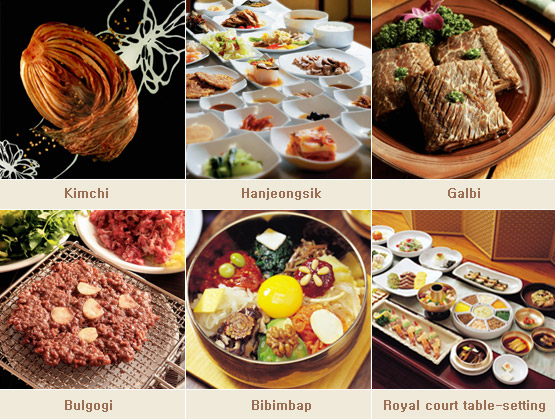 aaarrrhh....seing this picture made me hungry!
last but not least..the Kpop hallyu wave..like i said earlier, i'm a big fans of Kpop, the idol and of course i want to meet my favourite idol face to face that impressed me with their talents. such a big star like 2pm, B2ST, Miss A, and others. I want to feel it by myself..
Hopefully i'm the lucky one. I'm the one should win and bring me to Korea immediately to experience it.